During these uncertain times, it is understandable that people may be feeling anxious about their job security. The Coronavirus has had a knock-on effect on the world's economy which is likely to be felt for a while yet. But there is hope as the coronavirus crisis reveals a new world of opportunity and a new era of work.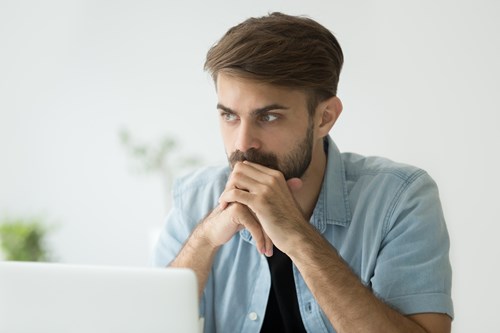 Here are some helpful tips to help you manage your anxiety:
Take control
Don't panic! If your future is uncertain, channel your anxiety into something positive while keeping your future in mind. Take the time to identify what you do have control of in life and focus on those things.
Embrace opportunity
Approach the situation with a growth mindset, even if it is a circumstance you didn't plan for, you can still learn a lot from it. Break down the situation, focus on the upside and the opportunities the situation could bring you.
Be productive
Take a proactive approach. Ask yourself what you can do to protect yourself and prepare you for the future. Have conversations with your colleagues, friends or family to discuss your personal challenges, they are always there to help.
Plan for the future
Think about the long term. Take every opportunity as a time to think about what you want next in your life. Take these difficult experiences as an opportunity for growth and development to enhance your career and future prospects.
Need some advice on life at work? Take a look at our latest.