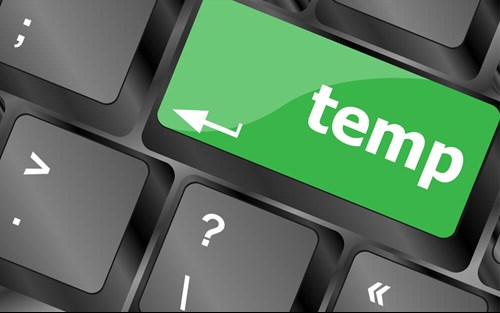 Are you tempted to temp? There are lots of benefits to consider, short-term and long-term, which can add huge value to your CV. We've rounded up seven reasons to start temping:
Higher demand
Many industries that employ temporary staff are often fast-paced and experience a period of change on quite a fast timescale, which means temporary staff are always in high demand.
Build a portfolio of experience
Spending your time temping across various roles is a great way to build upon your expertise and gain valuable skills. Temping also gives you the chance to work in different environments and see how different companies operate.
Flexibility
This is often one of the most enticing factors of temporary work because unlike a permanent position, temping can help you maintain a better work-life balance. As well as this, many temporary positions are hourly pay so overtime is often available if you're looking for additional hours.
Immediate work
Employers looking for temporary staff often need to fill positions quickly which means the hiring process is much faster, which is a great reason to start temping if you're looking for immediate work.
Temping can be a career choice
Many people temp as a career choice because they enjoy new responsibilities, different management styles and working with diverse teams. Unlike permanent positions, temping means you are not obligated to one company and you can easily explore different avenues.
Financial rewards
Contract temporary staff can offer high pay rates due to the short terms nature of the assignments. Remember, after 12 weeks in a job temporary workers' also have rights when it comes to pensions schemes, holiday and sick pay.
Need a hand in your job search? Pertemps offers an unrivalled service in a massive number of sectors. Get in touch with your local branch to get started.