The Coronavirus pandemic sent the UK into self-solation, many of us have either been furloughed or are now working from home. But there is no denying that there are more distractions at home than in a traditional office setting, that stops your concentration and motivation.  
Working remotely can lead to higher productivity, as long as you manage your time efficiently and keep up your motivation.
To help you adapt to a new way of working, we have put together some top tips on remaining motivated when working from home.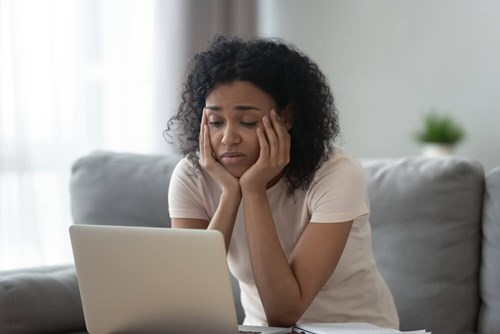 Establish a dedicated workspace
Always remember this is your personal space, it's up to you how your home office looks. Add some family photos, paintings or greenery in your workspace.  Plants are not only aesthetically pleasing; they improve the air quality around you and help boost productivity.
Take time out for yourself
One of the best ways to maintain focus in your home environment is establish a sense of routine.  It's important to take breaks throughout the day to avoid burn out. Breaks are a great way to help boost productivity. Be sure to take a full lunch break and take time away from your computer during this time too.
Treat yourself
When you're working from home there is no one to pat you on the back for a job well done. Rather than waiting for someone, treat yourself whenever you have completed a task or objective. Once you've done something worthy of a reward, treat yourself with anything that makes you happy. Always give yourself the recognition you deserve.
Stay connected
Home working can sometimes be lonely, especially if you are stuck at home for long periods of time. Make use of online platforms such as Google Hangout and Microsoft Teams, schedule meetings via video call to stay in touch with your colleagues and make an effort to pick up the phone when you can rather than email.
Go outside
Go for a short walk. Take some time out of your day to get some fresh air. Exercise increases blood flow and oxygenates your brain, as well as giving your eyes a rest from looking at a computer screen all day. You are sure to come back feeling refreshed and re-energised.
Need more advice? Check out our latest blogs